Forgive my illusion that winter is coming to the Philippines. Or that Christmas breeze is a month delayed. But with frosty weather that we nowadays experience soon after the sun would bid good night (in irony of the torrid daytime condition), who will not think that snowfall is far from impossible?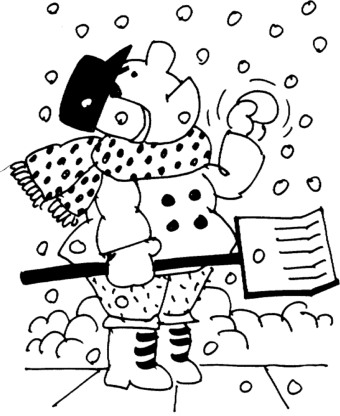 Yeah. I know it's impossible.
You know, only in "ber" months that the country's weather would normally go cold. But it's February and summer is supposedly greeting us. Not unless you live in the City of Pines (Baguio City) or Tagaytay, then cool climate is an all-year round grace. And besides, we have only two seasons. We expect nothing more than rain or shine.
Is this a reverse of cycle in the state of atmosphere? Or a phenomenon of sudden and inevitable weather change? One news informed that this is caused by the melting of ice in Siberia. Another hearsay told North pole snow thaws. To whether they are true or not, I could not be certain. However, it is said that this chilling effect will last only until March.
Oh, by the way, I gotta slip on my thick-layered coat before darkness fall. It'll be an open refrigerator out there!